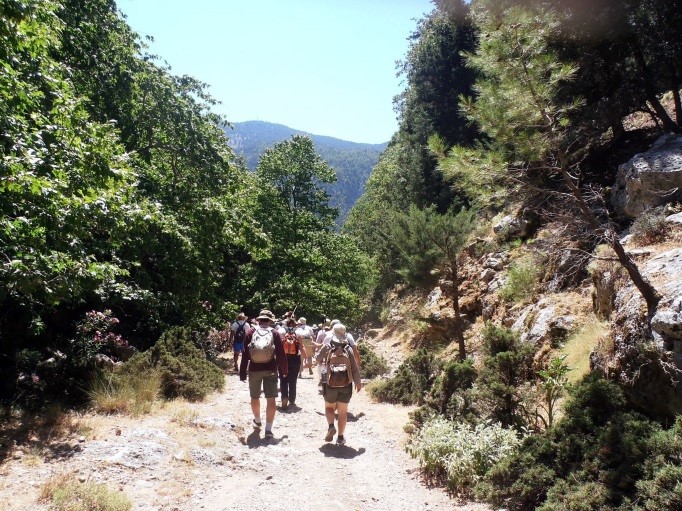 Agia Irini Gorge is located on the western side of the White Mountains, in the Selinos province, with many vertical passages. It has taken its name from the hamlet near the entrance, 46 km from Chania. Its length is 7,50 km and its passage takes three hours. On the beach is the village of Sougia with its crystal clear beach, where you can enjoy a memorable swimming in the waters of the Libyan Sea.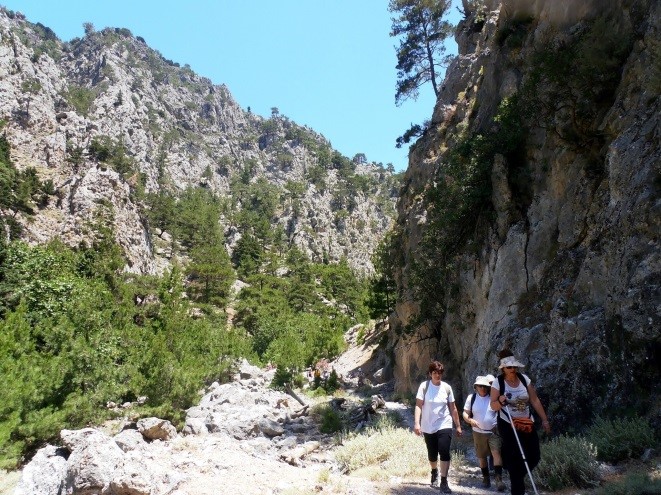 The canyon is part of the European path E4. The southern entrance is 5 km from the seaside village of Sougia. It is part of NATURA 2000 with GR 4340008 and has also been designated as Wildlife Refuge by the Ministry of Agriculture. The gorge is part of the Cretan Habitats and is characterized by a variety of microenvironments for many species of fauna. The richness of the forest vegetation is characteristic both from the viewpoint of trees (Cypress, Thracian Pine, Maple, Platanos, Pournari, Arias), as well as the shrubs, toasters and aromatic plants, with the main dittean.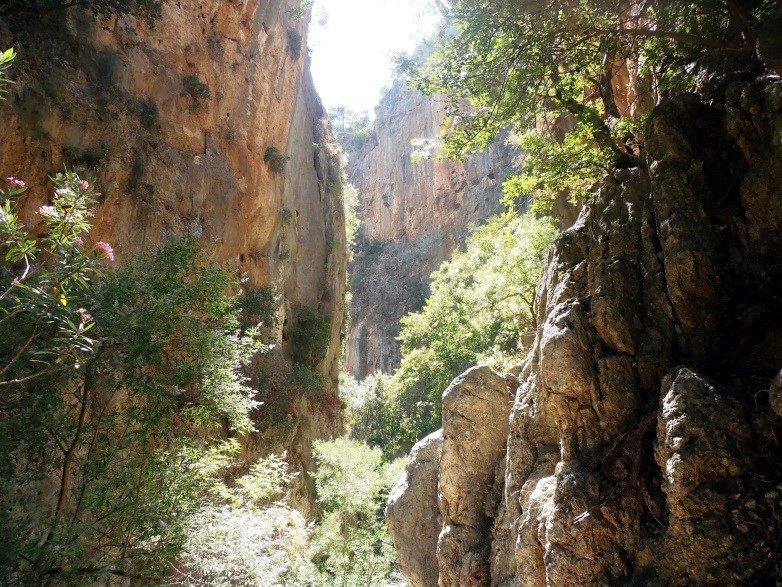 But the importance of the gorge is not limited to its high biodiversity or its aesthetic value but also its historical and cultural identity. In the place "polla Spitakia" in the Gorge the revolutionaries fled during the Ottoman domination and from there the path of "Fygou", which was the exit from the Gorge to the Omalos area, starts. In the area there is the Byzantine church of Christ (1358 AD) and the ruined temple of Ag. Georgiou (1460 AD). The southern cities of Elyros, Hydrakina, Syria, Lissos and Poiklyassos are southern. Agia Marina is the second most visited canyon of the Prefecture of Chania after Samaria. It is also characteristic that it can be visited for a longer period of time (compared to Samaria) and that it is a growing natural resource.