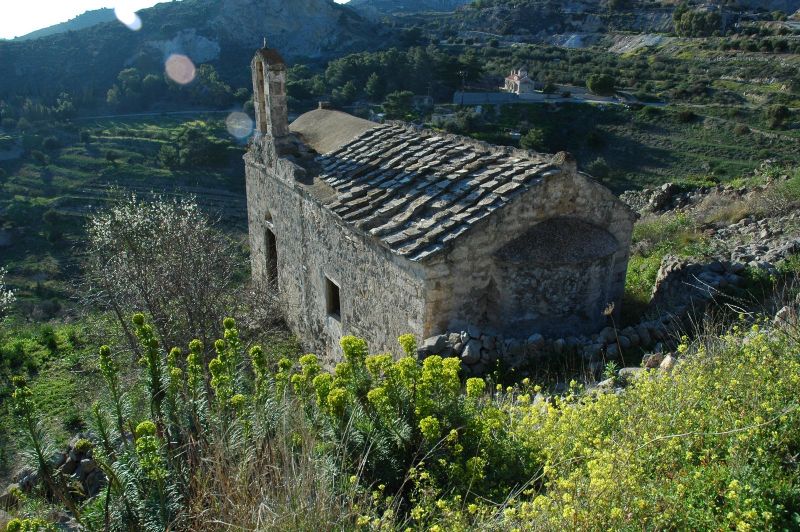 There are wonderful Byzantine churches in the wider area of ​​Paleochora. You can find them in the picturesque villages scattered throughout Selin province. This kind of "religious tour" will offer you the unique opportunity to visit and admire the Christian churches of the Paleochora region.
The hagiographies and frescoes that decorate the old churches of Selinos remain in good condition, with images that besides the admiration for their excellent technique, present the pilgrim-guest in an experience of introspection and spiritual awakening ... The area is rich in churches with magnificent murals, the quality of which can not be found in any other region of Crete.
You will find many Byzantine churches, most of which were built in the 14th and 15th centuries, literally in every village you will visit in the area of ​​Selino. The spread of the population in small isolated settlements, and the expected result of the creation of temples in each of these areas, have bequeathed on our land a large and important "list" of Byzantine and Paleochristian churches.
The temples - all of them with extraordinary frescoes - of the area are more than 100. Then we list the places where a large number of churches are concentrated, and which you can visit. Beginning from Paleochora and heading towards the western villages of Selino, you will encounter many churches in the area of ​​Voutas, Sklavopoula, Sarakina and the wider Koundoura area. In the eastern part of the province, touring villages such as Anhidri, Azogyre, Prodromi, Rodovani, Koustogerako can be combined with visits to Byzantine churches in the area. Going north to Vlihia, Kadros, Plemeniana and the wider area of ​​Kantanos, you will have the chance to admire more testimonies of Christian worship and Byzantine hagiography.