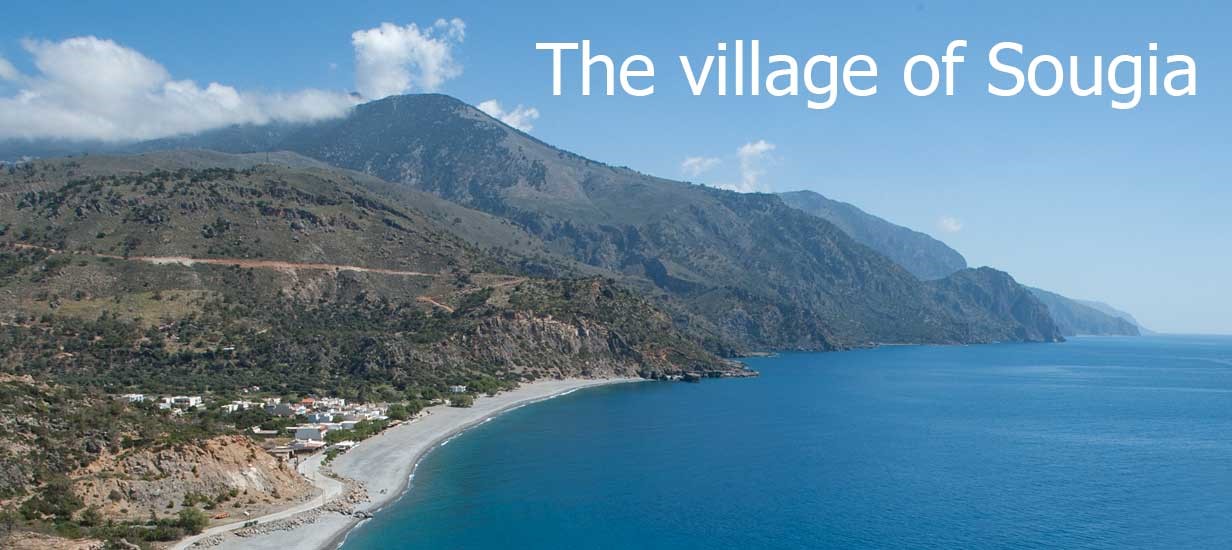 Sougia is 70 km away from Chania, on the southern coast of Crete. It is built to the west of the estuary of the Ayrerniotis torrent, which crosses the gorge of Agia Irini, which ends near Sougia. The sandy beach of Sougia is about 1.5 km long and its width reaches 70 meters. Its western edge is in front of the settlement and is organized, while its eastern edge is a nudist beach. At this point there are large rocks in the sea and a creek is formed.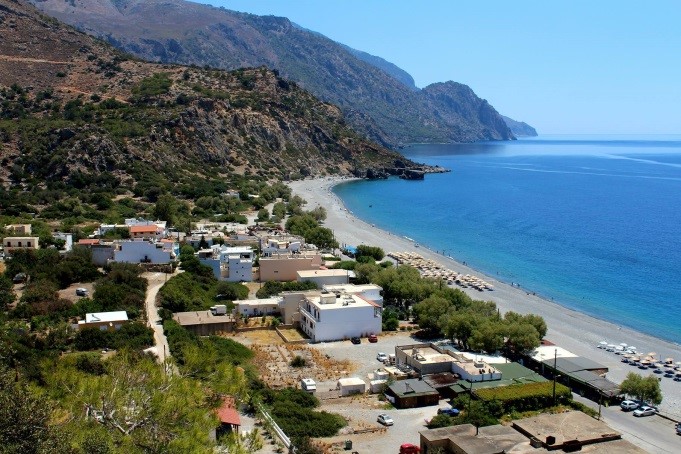 In ancient times, in the place of Sougia was the city of Syria, whose name is marked by the modern village. Syia was the port of Elyros and took its name from the hogs (ancient Greek cows), which were bred there eating acorns. Close to Sougia there is also ancient Lissos, also a port of Elyros. Syia, due to the strategic position of Crete, flourished during the Roman and First Byzantine period, from when some houses and an aqueduct division were preserved in the eastern part of the valley. Syria was destroyed in the 9th century by the Saracens. In the years to come, it was probably a fishing village of the inland villages, such as Koustogerakos.
The current settlement is recent. It is mentioned for the first time in the Cretan census of 1900 when it had 16 inhabitants. Sougia began to grow after the 2nd World War but did not yet have a road link to the hinterland and communicated by ferry to Piraeus. With its road link to the hinterland, its growth stopped. In the 1960s and especially in the 1970s, it became a popular tourist destination for hippies. Today, in Sougia, there are a few hotels and tavernas to serve tourists.